Are Egg Whites healthy for hair? Great for the heart but what about your hair.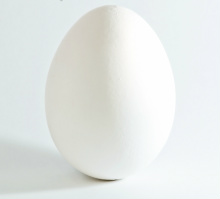 Are egg whites really healthy?
Egg whites may be great for a diet low in cholesterol which is great for heart health. But what about your hair health?
Several studies show the effects of the avidin binding complex found in egg whites binds with biotin decreasing bioavailability.
http://www.ncbi.nlm.nih.gov/pmc/articles/PMC143535...
When biotin is dosed properly on a daily basis it can have a positive affect on hair growth and nail growth.
Another study shows that even when the egg whites are thoroughly cooked possibly degrading the avidin complex it still binds biotin.
http://onlinelibrary.wiley.com/doi/10.1111/j.1365-...
"Mean residual avidin activity in fried, poached and boiled (2 min) egg white was 33, 71 and 40% of the activity in raw egg white.""
So give up egg whites altogether? Absolutely not. But moderation is important. And replacing the biotin with proper daily dosing using Help Hair Shake and Help Hair vitamins (8-10 hrs apart)
We also recommend not to take other hair vitamins with our products since too much biotin can slow or decrease hair regrowth.
For further information email us info@HelpHair.com.
Or to meet with a Help Hair physician in your area go to http://www.helphair.com/participating-help-hair-shake-physicians/
Help Hair clinics are trained in the Low Anabolic Profile, SHAPIRO Chart, and AFR(Accelerated Follicular Restoration) and are located in over 30 countries worldwide.
Purchase Help Hair Shake and Help Hair Vitamins NOW......