12 Secrets From The Pros for Beautiful Hair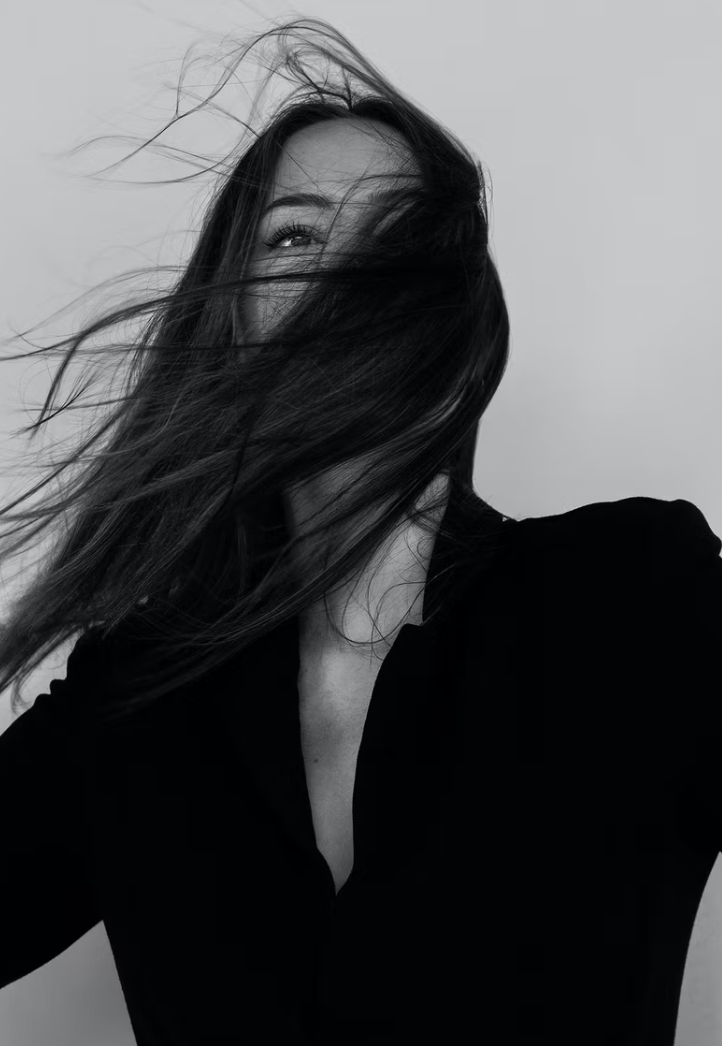 For most women, and some men, primping and preening their hair is a daily Olympic event that may or may not win them any medals for the way they look. In fact, from bed-head to hat-head, most of us tress-obsessed are prone to bad hair. Want healthier, shinier, sexier hair? Don't despair, instead, read on!
Hair Cleansing:
With so many different shampoos, conditioners, and styling products available on the market today, do you know what the best options for you are? These tips should help.
1. Go Au Natural
Most store bought shampoos contain astringent cleaners, which can be damaging to hair. However, using products made from natural ingredients are less likely to rob your locks of essential oils and nutrients.
2. Get Familiar With Product Protocol
Make your product work for you. According to experts, the best benefits are achieved by emulsifying shampoo or conditioner in your hands, prior to applying. Massage into roots, crown, then lastly, down sides of shaft (hair shaft, that is).
3. Less Is More
While washing hair daily may make you feel like it's squeaky clean, but in reality, daily cleaning can be damaging and drying. Instead, wash hair every other day or two to three times per week. On "off days", rinse with water and apply conditioner as needed, mainly at the ends.
4. Go Deep
Heat and color treated tresses need to be deep conditioned at least once a week. If hair is extremely damaged, experts recommend a concentrated hair mask in place of daily conditioner (for use from midshaft down).
Styling Suggestions:
Are you constantly in a fight against your hair when it comes to styling? Never fear, these tips will help you win the battle.
5. Avoid Burnout
Many modern dryers are efficient at speeding up the drying process, but experts note that they were designed to be held high above the hair (preferable by a stylist) and to be circulated around a lot, so as to avoid overheating and damage. To avoid dryer burnout, experts recommend removing the nozzle and pointing your dryer downward. And, they suggest treating damp hair with a heat-protectant spray prior to drying.
6. Go With The Flow (Of Your Hair)
Use fingers when styling your hair until it is about 80 percent dry, then pull out the brush. And, don't try to fight its natural tendencies.
7. Let It Breath
While many de-frizz or anti-frizz silicone based products help keep strands smooth and sexy, experts suggest applying them AFTER heat styling (for best results). Otherwise, they note they can have a "shrink wrap" effect, depleting your mane of moisture.
8. Brush Up On The Type Of Brush You're Using
According to experts, the best brushes are those with natural (boar) bristles, because they disperse your scalp's natural oils and keep them well greased.
Feeding Your Follicles:
Great hair is more than just what products and styling tools you use! You need to nourish it from the inside-out.
9. Nourish Your Roots With An Adequate Diet
The best follicle fuel is found in omega-3 fatty acids, according to the experts. So, dive into some cold-water fish such as salmon and tuna and don't forget the protein (found in nuts and cheese).
Salon Suggestions:
Do you have colored hair or highlights? Consider these tips for best results.
10. Time Your Touch-Ups
Frequent color touch-ups according to the experts, can be beneficial in not only covering up the damage time has done, but also in preventing chemical damage, especially since keeping up with color means only roots will need a quick fix and stylists won't have to leave color on that long.
11. Protect Yourself (From Color-Fade)
Professionals suggest ensuring color lasts by refraining from shampooing for 72 hours, using only color-safe products. However, if you need a shower to style your hair only wet your hair and apply conditioner.
12. Leave-In Treatment
A quick fix for frayed ends is simply applying a leave in treatment then giving them a blast of "fresh" air with a dryer.
---