Is Arginine Good or bad for hair growth?
Amino acids in your protein shake are good for working out but can they cause hair loss?
Is Arginine good for hair?
Arginine is a major amino acid in creatine which is great for bulking up and working out.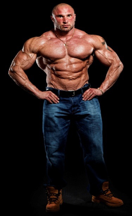 A major component of Creatine is Arginine.
L- Arginine has some beneficial effects. One study shows that it has a beneficial effect on blood pressure.
Which is the reason some of our patients try the amino acid.
Effect of oral L-arginine supplementation on blood pressure: a meta-analysis of randomized, double-blind, placebo-controlled trials.
Read entire study
https://www.ncbi.nlm.nih.gov/pubmed/22137067
But does it have any side effects on hair?
In the abstract titled
Arginine and ornithine supplementation increases growth hormone and insulin-like growth factor-1 serum levels after heavy-resistance exercise in strength-trained athletes.
Amino acids arginine and orthonine when used in conjunction with exercise had a very anabolic effect.
Zajac A1, Poprzecki S, Zebrowska A, Chalimoniuk M, Langfort J.
Abstract
"This placebo-controlled double-blind study was designed to investigate the effect of arginine and ornithine (arg and orn) supplementation during 3-week heavy-resistance training on serum growth hormone/insulin-like growth factor-1/insulin-like growth factor-binding protein 3 (GH/IGF-1/IGFBP-3), testosterone, cortisol, and insulin levels in experienced strength-trained athletes."
Results:
"In response to exercise test, all the hormones were elevated (p < 0.05) at both time points. Significant increases (p < 0.05) were observed in both GH and IGF-1 serum levels after arg and orn supplementation at both time points, "
[Indexed for MEDLINE]




Read entire study:

So what does this all mean?

It means that amino acid supplementation can have a hormonal effect on your body. Anytime you take whey, pea, hemp, etc protein or amino acids you can be jeopardizing your hair without realizing it until the effects show up months later. So unless the product is a protein powder that is that is targeted for hair you may end up with the unfortunate side effects of hair loss.

So be careful what you take since you hair may suffer the consequences of your choices.

If you are taking a supplement and want more answers. Ask your Help Hair doctor or contact us at information@helphair.com.

© copyright 2019 All rights reserved by Help Hair Inc and Dr Larry Shapiro