Are Chia and Flax seeds good for hair? Are omega's 3 and 6 good for hair. Is there any evidence that it actually works?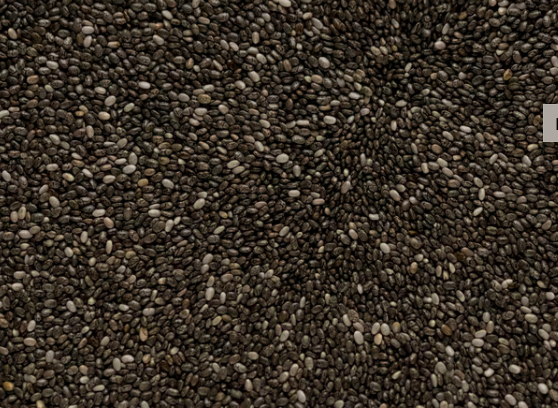 Are Chia and Flax seeds good for hair?
Are omega's 3 and 6 good for hair.
Is there any evidence that it actually works?
Chia ad Flaxseed have very good nutritional value. They have both healthy protein, fiber, and contain essential fats Omega 3's and 6.

1 Tablespoon
Flax
Chia


Total Fat
4.5
4 g
Omega-3s
2300 mg
2400 mg


Omega-6
600 mg
800 mg


Protein
2 g
2.5 g


Fiber
3 g
5 g


Calories
55
60
What are Omega-3 and omega-6
Both omega-3 and omega-6 fatty acids are important components of cell membranes. These fatty acids are precursors involved with regulating blood pressure and other inflammatory responses. There is evidence that omega-3 fatty acids protects against heart disease and has anti-inflammatory properties.
Omega fats also may help prevent hair loss and improve the quality of the hair. A study involving 120 women with mild thinning hair were given omega fats for 6 months.
Results
"After 6 months of treatment, photograph assessment demonstrated a superior improvement in the supplemented group (P < 0.001). The telogen hair percentage was significantly (P < 0.001) reduced in the supplemented group. The proportion of nonvellus anagen hair (>40 µm) increased compared to the control group. The trichometer index increased in the supplemented group, while it decreased in the control group. A large majority of supplemented subjects reported a reduction in hair loss (89.9% of subjects at 6 months), as well as an improvement in hair diameter (86.1%) and hair density (87.3%)."
The results showed that 89% of participants experienced reduced hair loss as well as improvements in hair density and thickness.
Read full study...
http://onlinelibrary.wiley.com/doi/10.1111/jocd.12...
https://www.ncbi.nlm.nih.gov/pubmed/25573272
Of course the ratio of Omega 3 and 6 is important because reports of too much Omega 6 without balancing it with Omega 3 can cause more inflammation.
For a little more protein in your shake that we consider a healthy protein, Chia and Flaxseeds may be a healthy addition.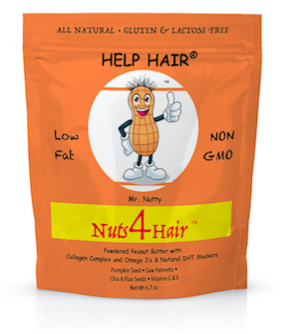 Nuts4Hair has Chia and Flax which is healthy for hair!