Is Personal Grooming a good idea? Our Prevention Magazine Interview. What are the Pro's and Con's...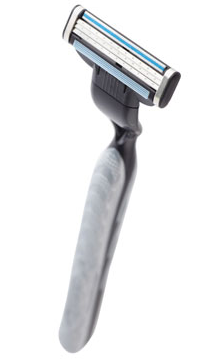 Is Personal Grooming a good idea?
One study in JAMA Dermatology found that nearly 84% of American woman groom below the belt and 10% of men.
Here are the Pro's and Con's.
When you do not groom.
1)Less ingrown hairs
2)Less irritation
3)Less hyperpigmentation.
4)Pubic hair prevents against clothing irritation and rubbing.
When you do groom.
1)The hair will not grow back thicker
2)Considered more attractive in a swim suit or evening gown
3)Many couples chose to groom together
4)5% of all women chose to bear a Brazilian
In Prevention Magazine-
Rock a Bush or Groom the Hair Down there?
"Your skin will be less inflamed."
You know how a grooming session leaves you with itchy, dry skin? It's not surprising—it's your body's natural reaction. "We have pubic hair for a reason," says Larry Shapiro, MD, a dermatologist in Delray Beach, Florida. "It protects us from rubbing and irritation and holds on to oils that help moisturize the skin. When you're not removing hair, the skin will be softer, more supple, and less inflamed."
"You'll discover your preferences."
"Whether or not you choose to remove hair from any part of your body should be a personal decision, but that's not always the case. A JAMA Dermatology study found that 21% of women groomed down there because their partner asked them to. One of the more empowering perks of ditching the razors and wax is learning more about what works for you, says Dr Larry Shapiro, whether that's returning to your grooming routine or rocking a bush."
Read the entire article in Prevention Magazine interviewing Dr Larry Shapiro.
© copyright 2017 All rights reserved by Help Hair Inc and Dr Larry Shapiro